Welcome to The Andre Purcell Team
We are at your service, standing by to help you find the perfect home for your family or investment portfolio. Depending on the market and time of year, our listings include many types of homes for sale such as: new construction, multi-family, vacant land, and other types of real estate.
Check out our current listings now, and don't hesitate to contact our team for the very latest news!
Considering building your dream home outside of the city? Look…
Did someone say: "Homes for Sale Near Me"?
Have a look at our current listings. If you don't see what you're looking for, give our team a call! We are passionate real estate professionals who love to hear about what you're looking for in a home. We love to talk real estate! Understanding our buyers is so important to providing viable options. So if you're searching and don't see semi-detached homes listed right now, or any appropriate houses for sale in your dream neighbourhood, we can help. Our team is resourceful, creative, and we won't stop until we've found you the perfect fit!
WE KNOW THE NORTH BAY AND SURROUNDING AREA'S MARKET
We know the homes for sale from North Bay right on through to Callander, Astorville, Powassan and beyond. With this knowledge and experience of the various local communities, we can see your home through the eyes of a buyer. It's important to make your home visually attractive, but there are other considerations as well. We look at the whole package, helping you discover your property's hidden potential. That's how our clients get true value when they work with The Andre Purcell Team. Call us today to get a sense of how we can position your home for a successful, stress free sale.
Selling Tip - Start with a Free Home Evaluation
This is an excellent place to start, no matter who you end up working with. We offer a free property evaluation right here online. Just enter a few details and our team will tell you how your home stacks up in the market. This gives us a foundation to work on, building on your property's strengths and assets, making the most of the opportunities available to you.
We Offer a Variety of Properties and Services
We can also help you find foreclosed houses for sale (also known as power of sale), investment properties and many other opportunities. Over the years, Andre has built a knowledgeable team of professionals to look after your interests in any real estate transaction. Our knowledge of the local market and experience in hundreds of successful sales negotiations over the years, give us the tools to bring true value to our clients. We are as capable as we are passionate and we're standing by to help build a stronger community one home at a time!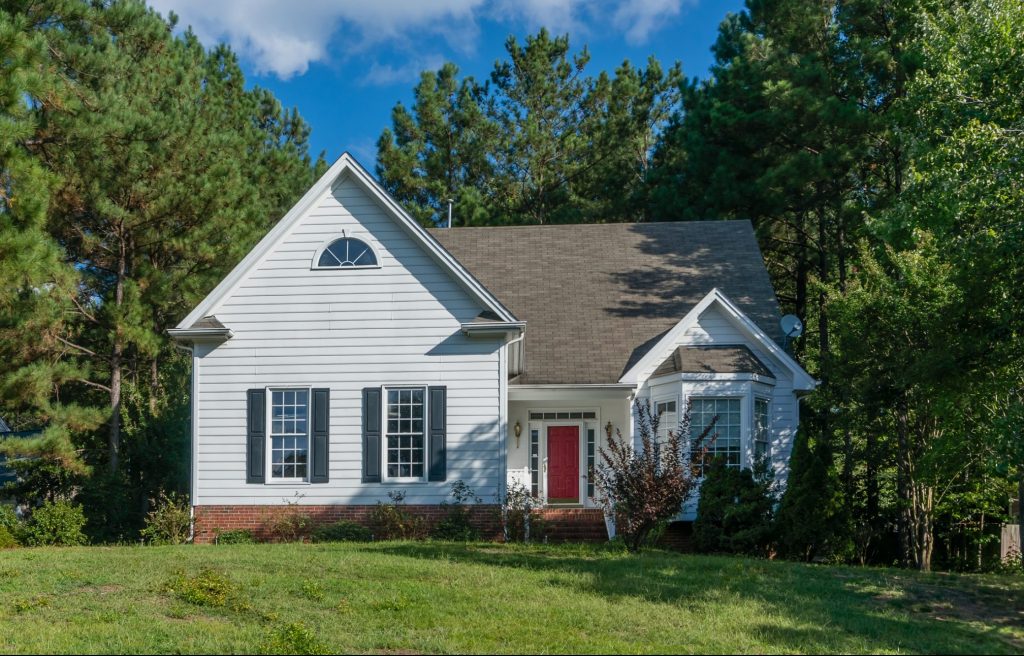 The Right Real Estate Professionals to Sell Your Property
Finding the right real estate broker or sales representative is as important as finding the right property. Just like searching real estate for sale, your search for North Bay realtors needs to end with the perfect fit. We believe that when we help you sell your home, we're helping to build a stronger community. It's part of our values that guide everything we do.
Buying real estate is one of the biggest transactions of your life and we understand the importance of looking after your interests. Our team will be there every step of the way with open lines of communication and knowledgeable advice. We ensure that your property is well positioned in the market, and that your sale is smooth and wrinkle free.
The Andre Purcell Team is your trusted real estate team for buying a home in North Bay Ontario and the surrounding area. When it comes to North Bay real estate, you want to deal with the experts, and that's exactly what will happen when you work with the Andre Purcell team.
Whether you're looking for a home downtown, up the hill, closer to the highway, or even a little out of the way, our team can help you find your dream home in the area of North Bay best suited to your needs. North Bay is quickly growing, so you'll want to become a part of this peaceful and friendly community. Nothing in North Bay is too far of a drive, and the strong sense of community is perfect for connecting with friends and family.
North Bay is the perfect place to work, raise a family, retire, and enjoy nature all year long. Outdoor enthusiasts who still want a piece of urban living love living in North Bay. There is something for everyone in North Bay all year round, rain or shine, and The Andre Purcell Team can't wait to work with you. Let us help you find your perfect home in North Bay.
The Andre Purcell Team is the team of experts you want when dealing with North Bay real estate. We have access some of the finest MLS real estate listings in town, and we want to pass what we know onto you. We know how important it is to find your dream home. You want something that suits your needs, allows you to live comfortably, and feels like the place you want to be after a long day.
Our years of experience in the industry are a valuable asset to anyone looking to find a home. Whether you're a first-time homebuyer, or looking for something new, we can help you find exactly what you're looking for. When you tell us what you want and need in a home, you can count on us to find the perfect place for you.
Whether you're local or from out of town, we want to hear from you to learn more about what you're looking for. We'll work within your budget, size needs, location preferences, and any other factors you would want us to consider. Our team is dedicated to finding only the best home suited to your needs. Get in touch with us today and find your dream home with us!
When you work with The Andre Purcell Team, you'll receive high quality real estate listings for North Bay, Ontario. Homes are constantly appearing on the market, and we want to give you the first look at what's available. Your dream home is waiting for you in North Bay, and we're ready to help you find it! In the past couple of years, North Bay has been a hot spot for new residents. Due to its location, size, and offerings, North Bay has become a desirable place to live for newcomers who work from home, are young families, or just anyone looking for a change of scenery. Now is the perfect time to see what North Bay has to offer. We would love to show you what's available!
It's no wonder why North Bay is on the radar of people looking to move. North Bay contains many beautiful homes, both older and newer, and The Andre Purcell Team is ready to help you discover your dream home. We have access to amazing homes that are currently listed, and we want to work with you to find the perfect fit. Whether you're a family or a single person, there's a home in North Bay waiting for you.